Please join us on June 1, 2023 on TCNJ's centrally-located campus for a one day conference focusing on K-5 Climate Change Education.
Curriculum professionals and teacher-leaders can learn strategies for integrating climate change instruction across content areas and grade levels in elementary settings and share their own successful experiences.
Keynote Speaker: Keynote address and book signing by renowned writer and activist, Harriet Shugarman. All attendees will receive a copy of Shugarman's award-winning book, How to talk to Your Kids about Climate Change.
Dr. Lauren Madden, will lead the day's events. Dr. Madden has led New Jersey's path through adopting these new standards. She authored the Report on K-12 Climate Change Education Needs in New Jersey and her expertise in climate change education at the elementary level has been featured in news outlets such as the Washington Post and The Guardian.
Details regarding keynote speakers, education sessions, the notable teachers and faculty leading the day will be announced soon.
Funding Opportunity: Climate Awareness Education: Implementing the New Jersey Student Learning Standards for Climate Change
New Jersey's Department of Education recently announced funding opportunities for climate change education initiatives available through grants in the amount of $6,500-7,500.
The state grant applications are due by March 17th, so please don't hesitate to request funds as soon as possible. You may wish to budget for substitute teacher pay along with your registration.
Learn about the grant at: https://www.nj.gov/education/grants/opportunities/2023/23-WB01-G02.shtml
Registration, Fee and Payment
Cost: $325.00 per person
Included is breakfast, lunch, certificate of completion( 6 hours)
Online registration through Eventbrite is required.
Harriet Shugarman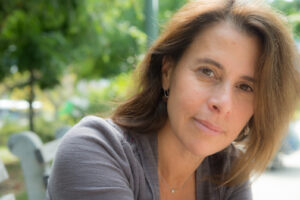 Nationally renowned author, educator, activist, and sought after speaker, Harriet Shugarman is the 2021Waterspirit Suzanne Golas Awardee, a 2020 New York City Climate Hero and a 2019 featured speaker at the Global Engagement Summit at United Nations Headquarters. Harriet is the Executive Director and founder of ClimateMama, an on-line community launched in 2009 that reaches individuals in over 110 countries and all 50 states; she is an influencer and connector in the climate movement. As a leader and mentor with The Climate Reality Project, Harriet established the Climate Reality New York City Metro Chapter, and served as its first chair. She was the recipient of the prestigious Climate Reality Alfredo Sirkis Memorial Green Ring Award in 2017. Harriet's writing and thought pieces on climate communication and sustainability appear in international, national, and regional publications and she is a regular on podcasts and radio around the country. Harriet's 2020 book: How to Talk to Your Kids About Climate Change, Turning Angst to Action has garnered 3 national book awards. Harriet lives in New York City. Learn more about Harriet at: https://www.climatemama.com/
Dr. Lauren Madden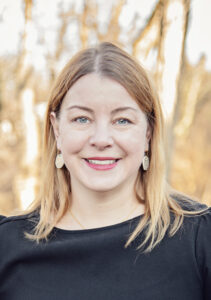 Dr. Lauren Madden is a professor of Elementary Science Education at The College of New Jersey. Dr. Madden coordinates the Environmental Sustainability Education minor and graduate certificate programs at TCNJ and is the state's leader in elementary climate change education. She holds a BA in Earth Sciences-Oceanography, MS in Marine Science, and PhD in Science Education. Dr. Madden has authored more than 40 peer-reviewed journal articles and book chapters, and the Report on K-12 Climate Change Education Needs in New Jersey. Since the launch of the 2020 Climate Change Standards in New Jersey, her expertise has been noted in a multitude of media sources including the Star Ledger, The Washington Post, and The Guardian. Dr. Madden lives in Lawrenceville, New Jersey with her family.