The I 3 – Imagination, Innovation and Inquiry to Reinvent your Classroom
For Imagination, Innovation, and Inquiry to happen teachers need to create opportunities for cross-content connections, center and respect student voice and choice, and make connections to students' lived experiences. Drawing on the expertise of an interdisciplinary cadre of presenters, this 6 hour/3-day virtual institute is for educators seeking to learn ways to design engaging curriculum that sparks students' creativity and imagination.
Presenters will:
use connections between research and practice to provide attendees with specific tools, resources, and teaching ideas that can be integrated into classroom practice.
help educators think more deeply about their instructional decisions and the impact of their practice on student engagement.
Presentations
Pedagogy of the People: Best Practices for Radical Anti-Oppressive Pedagogy in the 21st Century
In Teaching to Transgress (1994) bell hooks writes, "to teach in a manner that respects and cares for the souls of our students is essential if we are to provide the necessary conditions where learning can and must deeply and intimately begin." Feminist pedagogy has inspired many instructors to adopt a more inclusive and engaged pedagogy, but what does it mean to truly be a radical teacher? With everything that is going on in our world today, now more than ever we instructors need to transgress the limits of traditional pedagogy. In this presentation I will go over the three things you need to be a radical teacher: imagination, empathy and positionality.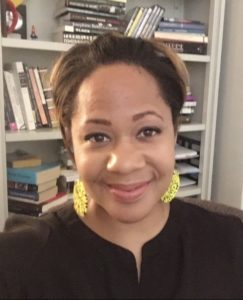 Zakiya R. Adair, Ph.D. she/her/hers
African American Studies & Women's, Gender, and Sexuality Studies
TCNJ School of Humanities and Social Sciences
ST2EM: Putting "Talk" into STEM
Inquiry-based experiences can readily draw out students' curiosity and lend themselves to rich classroom conversation. Learn strategies for how to foster meaningful talk between students. As a participant, you will analyze a sequence of instruction that intentionally connects science, technology, engineering, and mathematics (STEM). Doing so will allow you to identify and evaluate different tools for how to make student discourse prominent and productive in your own classroom.
Ma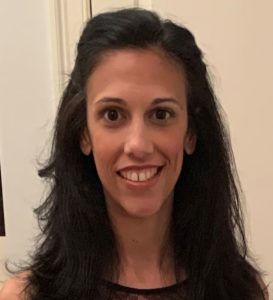 risa Castronova, Ph.D.
Science Educator – CASology
Art and Universal Design for Learning

This workshop will explore practical ways to awaken creativity in the classroom and gain insight into how to embrace critical pedagogy and promote inclusive teaching practices for all learners.  Learn how to incorporate visual arts, photography, movement and drama across the curriculum. We will explore a variety of artistic approaches that support engagement, representation and expression across content areas — the why, what, and how of learning!
T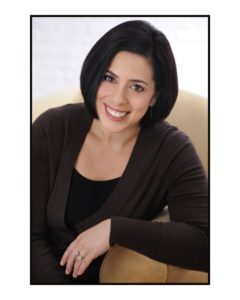 abitha Dell'Angelo, Ph.D. (she/her)
Department of Urban Education/Elementary & Early Childhood
TCNJ School of Education
Students as co-creators of knowledge: Using asset-based frameworks and students' funds of knowledge to incorporate diversity, equity, and inclusion in the classroom
This workshop will focus on 1) understanding and applying the theoretical principles of asset-based frameworks, funds of knowledge, diversity, and equity; 2) using these principles to aid students in becoming co-creators of the learning environment; and 3) implementing these principles to address and incorporate issues around diversity, equity, academic rigor, and educational standards.
A
daurennaya "Ada" C. Onyewuenyi, PhD
Psychology Department
TCNJ School of Humanities and Social Sciences

Expanding Pedagogical Imagination through Critical Habits of Mind and Heart
Teaching through critical habits of mind and heart is a call to reimagine possibilities for ourselves and our students in the classroom. It requires us to expand our pedagogical imaginations, (re)consider who and what we center (and push to the margins), and embrace transformative risks. In this workshop, we will discuss these critical habits of mind and heart, and consider applications for our teaching practice.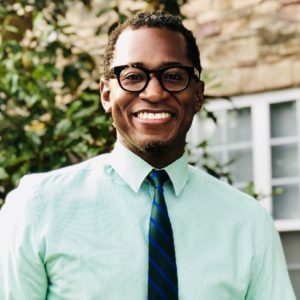 Michael D. Smith, Ph.D.
Department of Special Education, Language, and Literacy
TCNJ School of Education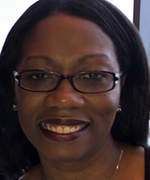 This Professional Development program is designed by
Dr. Salika A. Lawrence
Professor & Campbell Endowed Chair of Urban Education
TCNJ School of Education – Educational Administration and Secondary Education